Whether you are just starting out, getting back into the swing of things, preparing for an event, or training for your second or third marathon, Dan Lippman Fitness will help you to design a comprehensive program that is both time sensitive and realistic to get you to your goal. Leaning on his 10+ years of experience he will guide you towards one of his many program options that best fit your needs. Dan provides fitness training services in the greater Seattle, WA area and also offers online virtual training programs.
Contact Me to
Schedule a Free Call
---
Online Virtual Training
Online virtual training programs allow you to receive an individualized training regimen based on your current level of fitness and goals. Weekly routines are designed to meet your specific needs and help you get the most out of each workout.
Multiple tiers of fitness programs with options to receive customized workouts in your email inbox and by video chat using online meetings.
Train with Dan in your own home using the equipment you own.
Schedule one-on-one training sessions where you'll train together with Dan using online video meetings from your phone, tablet, or computer. You'll receive coaching from Dan with personalized exercise instruction and workouts, while Dan monitors your form and fitness progress to give you immediate feedback.
Use the Contact page to schedule a free discovery call with me to learn more about my approach to virtual coaching services.
Fitness Assessment
During this discovery session, we will cover the following: your medical history, exercise history, current body composition, and fitness goals to make sure we're a good fit to work together.
Our first training session will also include a full postural assessment, as well as a movement analysis to get a better idea of your physical strengths and weaknesses to help prevent injuries as we begin your fitness journey.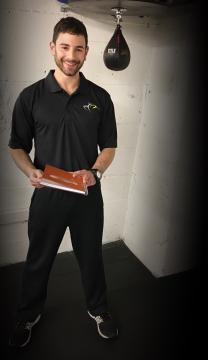 1 on 1 Personal Training
Interested in taking your workouts or your performance to the next level? Dan designs, implements, and manages all facets of your program and motivates you along the way in order for you to achieve your goals in a safe and time sensitive manner.
Private Client In-home Training
Feel more motivated training in the comfort of your own home? Dan brings everything you need to you. His private clients enjoy the convenience by receiving top-notch training without having to travel to a private studio or gym.
Fitness Coaching - Partner Sessions
Do you and your partner or friend want to train together? Do you have an event planned and want to make sure you're both ready by working toward your fitness goals? Buddy sessions are a great way to increase the fun and motivational factors. These sessions are designed around each of your specific goals and fitness levels, and allow you to add an additional level of accountability to your program.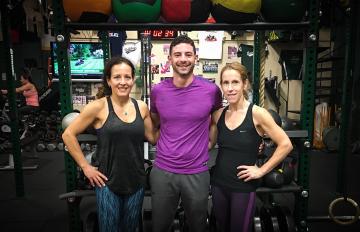 Fitness Coaching - Groups (Currently only offered online or outdoors)
Perfect if you're looking for the benefits of a personal trainer, but afraid of the costs associated with individual training. Small group training (4-5 individuals) allows you get the physical benefits of Personal Training at a reduced cost per session.
For larger groups (6-12 individuals), these classes are not only fun, but add increased motivation and support.
Nutrition Counseling
100% of your results will come down to not only what you are eating, but how you're eating. Nutritional counseling and meal planning are a great way to ensure you get to your goals and get the absolute most out of your fitness program. Learning which foods to choose and when to eat them are key to maximizing your energy throughout the day and your workouts.
Health Coaching
Dan will be your healthy lifestyle mentor. He will help you lay the right foundation for you by designing a program that is both easy to follow and flexible enough to not detract from other facets of your life. Reaching your health objectives is the goal. Dan cares about the health and well-being of all his clients.
Corporate Classes
Finding ways to combat 7-8 hours of sedentary office work can often be difficult to fit into your schedule. Dan offers 30-60 minute long in-office trainings and classes that require little space and zero investment in equipment by your company. Dan brings all the gear necessary for your company's workout.
Locations
Dan Lippman Fitness provides fitness training services in the Seattle, WA and Redmond, WA areas, as well as online with virtual training programs.
In-home training - Dan brings everything needed to you.
Online Virtual training - Dan creates custom workout programs and works with you over video chat.
---
Achieve Your Goals
Writing down your fitness goals, while difficult, is one of the most important keys to getting started. It may seem daunting, but putting pen to paper will help you and Dan assess everything you would like to achieve.
Setting proper benchmarks allows Dan to construct your program with attention to detail. This is your roadmap to accomplishing your goals!
Decrease Your Pain
Pain is more and more common in everyday life. Fortunately, Dan is here to help you!
Whether your pain comes from a new or old injury, degenerative or herniated disc, frozen shoulder, "bad" knees etc. Living a sedentary lifestyle and avoiding exercise thinking you can avoid aggravating or re-injuring yourself is probably the worst thing you can do.
Exercising with proper form and technique are the most important things you can do for long term pain management and protection. The challenging part is knowing the proper steps and sequencing of movements to reduce the need for medication, and alleviate pain through fitness. Your plan will be individually designed to help you live life a little more pain free everyday.
Improve Your Performance
With attainable goals ahead of you, Dan will help you unlock your inner "Beast Mode". Dan is trained in multiple approaches to make you faster without compromising strength, agile without hurting size, and increasing your work capacity while decreasing recovery time.
Dan will tailor a program utilizing different disciplines specific to your needs. He offers the accountability needed to Keep you on track for your goals. By ensuring the key components of your program are not neglected, exercise, nutrition, and rest days are all programmed for you to perform better and be your best self!
---