Approach
I became a trainer because I found a burning desire within myself to help impact others' lives. I want to help my clients break free from sedentary lifestyles to become more active, flexible, and healthier. Our bodies were designed for movement. People that live with pain should not have to live with pain.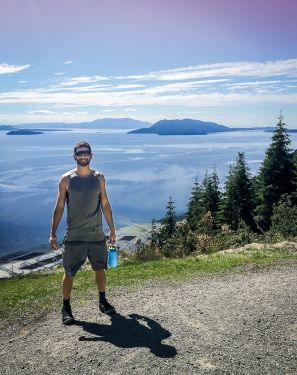 I focus on meeting clients at their current fitness level and setting attainable short and long term goals. Once goals are set, I will create a program that is designed and tailored to the individual's goals. I devote significant time to personalizing all of my clients' workouts and programs to ensure they on the right course.
I have never once in 15 years had a client unhappy with the service they were provided. I have never had a client leave a session before and not feel much better than when they began. I care about the wellbeing of all my clients and go the extra mile to make sure everyone I work with is beyond satisfied.
My biggest satisfaction is making sure my clients are satisfied and successful. Working with me will allow you to not only achieve physical success but to improve your overall quality of life. I can help you live pain free and accomplish goals you never thought possible!
Philosophy
I train clients to maximize their potential and to get the most out of life. My approach is based on science and psychology. I dive deep into your individual condition and develop a unique program to help you maximize who you are and get you to where you can be.
No matter where you're at in your fitness journey, I look forward to working with you to help you succeed at your goals.
I have been working with Danny for over 7 years. When I first started working with him he was working at Gold's Gym. Ever since he has gone out onto his own we have continued to work together, as a private client in the comfort of my own home. I had a terrible accident and got hurt on the job over 10 years ago. Some days the pain was so bad I couldn't even get out of bed. It was constantly debilitating. As I started working with Danny we were able to focus on my injuries and try to improve my activities of daily living. I will always have pain and not been able to work again. That being said, my pain level is half of what it used to be! I can do work around the house and still get out of bed the next day. Several years ago when I tried to do this I would have been immobilized by pain for over a week! I would highly recommend Danny to anyone who is living with pain and wants to get rid of it or decrease it and live a normal life again. He is always very passionate and prepared and you can tell he cares about all his clients health and well being. My journey will never be over and I will never be normal again but as long as I can continue seeing steady progress each and every year I will be a life long client.

David
About Me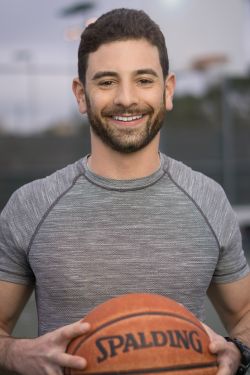 I've spent over a decade as a fitness professional. I specialize in functional training, weight loss, injury prevention, and sports specific training. I utilize positive reinforcement and motivation, which provides my clients with the tools and support they need to succeed at their health and fitness goals. I have worked with a wide variety of groups and clients ranging from youths between ages of 7-14, athletes, seniors, and business professionals to help them achieve a wide variety of goals. Older clients have experienced decreased to no pain, improved sleep, improved mood, decreased stress, and increased confidence. Athletes of all ages have seen increased mobility and strength, as well as improved speed and stamina allowing them to reach peak performance levels needed to excel at their competitive sports.
In my time as a trainer I have made it a point to continue to gain more knowledge by increasing my education level and I continue to personally train clients 1 on 1 or as couples, small groups, and corporate classes.
- Dan Lippman