Approach
I became a trainer because I found a burning desire within myself to help impact others' lives. I want to help my clients break free from sedentary lifestyles to become more active, flexible, and healthier. Our bodies were designed for movement. People that live with pain should not have to live with pain.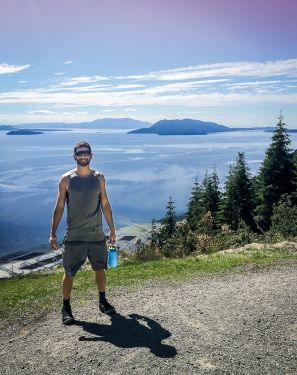 I focus on meeting clients at their current fitness level and setting attainable short and long term goals. Once goals are set, I will create a program that is designed and tailored to the individual's goals. I devote significant time to personalizing all of my clients' workouts and programs to ensure they on the right course.
I have never once in 15 years had a client unhappy with the service they were provided. I have never had a client leave a session before and not feel much better than when they began. I care about the wellbeing of all my clients and go the extra mile to make sure everyone I work with is beyond satisfied.
My biggest satisfaction is making sure my clients are satisfied and successful. Working with me will allow you to not only achieve physical success but to improve your overall quality of life. I can help you live pain free and accomplish goals you never thought possible!
Philosophy
I train clients to maximize their potential and to get the most out of life. My approach is based on science and psychology. I dive deep into your individual condition and develop a unique program to help you maximize who you are and get you to where you can be.
No matter where you're at in your fitness journey, I look forward to working with you to help you succeed at your goals.
To whom it may Concern:


This letter is to recommend Danny Lippman, Personal trainer extraordinaire. I say that because over the last 18 months Danny has helped me lose 100 pounds - and keep it off. Having never lifted weights before, I began my training with Danny in January of 2008 as a completely neophyte. Keep in mind that I am a 50 year old full time working mother of three. I had plenty of distractions but Danny kept me on track.

I informed Danny of my weight loss goal and he planned out my entire weight loss/training schedule which included full nutrition lists, 6 days of cardio and alternating days of strength and conditioning. Danny was constantly mixing up my exercises to keep my body "surprised". I found Danny to be extremely organized and knowledgeable about fitness and nutrition.

Danny is passionate about his work as a trainer. He is a very friendly and outgoing person with excellent skills. He was patient with me as I learned to use the various gym equipment and his instructions were excellent. Never once did I hurt myself. He was extremely clear and precise about how to lift weights and use the machines safely. Danny was my biggest cheerleader.

I trained twice weekly with Danny and was at the gym on four other days during the week. As such, I had the unique opportunity to observe Danny interact and train other clients. It became very apparent that Danny is well respected by his peers as well as other members of the gym. I observed Danny training a wide variety of clients - from groups of teenagers for basketball, his other passion, to older persons. Danny also trained my sister and me in group sessions. He never wasted time and was excellent in multi tasking so that we both had an intense and enjoyable workout session.

I can not recommend Danny enough, he is a passionate young man who loves what he does. Danny is a powerful motivator, and I absolutely could not have reached my goals without his knowledge and assistance. My experience in losing weight and learning all aspects of fitness was so positive - all because of his dedication to my success. Given his passions for personal training, I have no doubt Danny will be successful in any endeavor he undertakes.

Melissa
About Me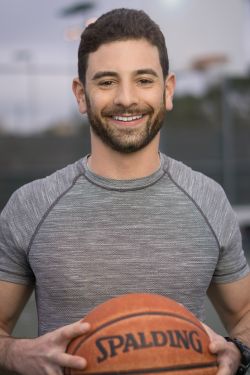 I've spent over a decade as a fitness professional. I specialize in functional training, weight loss, injury prevention, and sports specific training. I utilize positive reinforcement and motivation, which provides my clients with the tools and support they need to succeed at their health and fitness goals. I have worked with a wide variety of groups and clients ranging from youths between ages of 7-14, athletes, seniors, and business professionals to help them achieve a wide variety of goals. Older clients have experienced decreased to no pain, improved sleep, improved mood, decreased stress, and increased confidence. Athletes of all ages have seen increased mobility and strength, as well as improved speed and stamina allowing them to reach peak performance levels needed to excel at their competitive sports.
In my time as a trainer I have made it a point to continue to gain more knowledge by increasing my education level and I continue to personally train clients 1 on 1 or as couples, small groups, and corporate classes.
- Dan Lippman